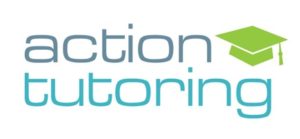 Description of the Organisation
Action Tutoring is a national education charity dedicated to supporting pupils from disadvantaged backgrounds to reach a meaningful level of academic attainment in their SATs and GCSEs so that they can progress onto further education, employment or training.
All of us at Action Tutoring are delighted to announce we are now an official Tuition Partner for the National Tutoring Programme – a new government initiative to support disadvantaged pupils to recover from the educational disruption caused by COVID-19.
This year, we're aiming to support almost 5,000 disadvantaged pupils across the country and need 2,500 fantastic maths and English volunteer tutors to help us achieve this.
Description of the Volunteering Opportunity
This charity requires volunteers to tutor disadvantaged pupils Year 5, 6, 7, 10 and 11, taking place either online or in-school in English or Maths. Volunteers choose the time/date/year group/subject that's most suitable for them.
For online sessions, all pupils are in school with a dedicated Action Tutoring Programme Coordinator and will be in a local partnered school. Tutors will log in remotely from home/office. Online tutoring takes place on a platform called Vedamo, which acts as an online classroom.
If your qualifications do not match these requirements, we would still encourage you to apply. Once we review your answers we may then arrange a call with you to find out more.
Overall Time Commitment
2 hour 15 minutes training over a Zoom call covering information about Action Tutoring as a charity, working with young people, the curriculum, safeguarding training and DBS checks.
Extra hour training if you want to volunteer online in which you complete this on your own time.
Hours Per Week: 1 – 1.5 hours. Sessions start from 8 am, and the last session of the day would begin at 3 pm. Options for Saturday sessions available.
Sessions are the same time each week and you'll work with the same pupils.
Project Length: 7-10 weeks (so 7-10 hours of volunteering).
Skills Required
Have or are studying for a degree (in any subject)
B grade (or above) at A Level (or equivalent qualifications) in the subject they wish to tutor or any related subject such as history, politics or sociology (for English tutors) and physics, chemistry and economics (for maths tutors).
Good communication skills and be a fluent English speaker.
You'll need to be willing to make your sessions engaging and interactive.
Working with young people requires patience, commitment and resilience – experience working with young people is useful but not essential.
Benefits of Taking part
After completing a program you would be offered a reference from your Program coordinator.
You would get a DBS check and all the costs are covered by Action Tutoring and DBS documents will be verified during the training.
You will be provided training
You will be given the resources that you will need for example lesson plans and activities.
A boost to your CV, giving back to your community
Help improve your communications and problem-solving skills and the opportunity to meet like-minded people.
Can cover reasonable travel expenses, up to £5 per session. Travel expenses are reimbursed once you have completed a programme.
Opportunities for becoming a lead tutor.
What we are passionate about
Enabling a pathway of success to promote self-improvement, self-fulfilment, and empowerment in people of African and African-Caribbean origin including other minority ethnic groups.
Contact Us Now