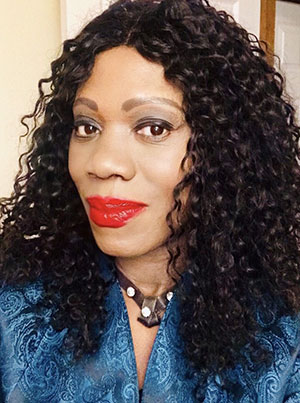 Founder CEO, Trustee Chair
Dr Susan Adoma Ozer
Consultant Neurodevelopmental Paediatrician/ Accredited Coach
MBCHB, MRCPCH, Dip (Child Law and Policy), FRCPCH, MSc (Medical Education), Cert (Coaching, SCQF Level 8)
My personal journey
As a female doctor of African origin, I arrived in the UK after graduating from medical school in Ghana over 25 years ago. I experienced several obstacles and often struggled to find meaningful support platforms during the early years of my medical career. Having been introduced to mentoring early in my specialist Consultant career, I was able to experience first-hand benefits and the role it played in some of my significant achievements. Experiencing benefits of mentoring led to the birth of my vision to introduce early the concept of mentoring to Black women in medicine and other professions. I believe that, just like my career journey, being mentored by someone with a similar background can provide authenticity as they are able to relate to some of the difficulties and challenges associated with race, gender and culture encountered whilst progressing through a career.
Qualifications and Experience
Clinical
I work as a Consultant Neurodevelopmental Paediatrician in the NHS/ private sector and have over 25 years' experience in clinical practice. As a Neurodevelopmental/Community Paediatrician, my key special interest areas are Attention Deficit Hyperactivity Disorder (ADHD) and Autism. I am currently the Lead ADHD Clinician for my NHS Organisation. Another area of interest is mental health, safeguarding, looked after/ vulnerable children and children with learning disabilities. I have a postgraduate Diploma in Child Law and Policy from Brunel University, UK. I am also the recipient of a number of NHS clinical excellence awards for quality and innovation in clinical practice.
Education
I have keen interest in Medical Education and actively involved in Educational and Clinical Supervision of Specialist Nurses and Training Doctors including GPs/GP trainees. I am the Regional Lead Coordinator for Higher Specialist Training in Community Paediatrics for the East of England and regularly review trainee portfolios to ensure satisfactory career progression. I participate on interview panels for Consultants and Specialist Trainee Doctors and a Royal College of Paediatrics and Child Health (RCPCH) representative for Consultant interview panels. I am a recognised Consultant Appraiser for my NHS and Private Medical hospitals. I recently completed a Masters in Health and Medical Education through University of Hertfordshire, UK.
Published Author
I am a published author of books aimed at children to help them understand complex medical concepts. One of my books has been translated into 3 European languages. The same book was selected with 33 other books out of a total of 500 as part of a UK national Reading Well scheme for primary school children to help them understand mental and emotional issues in 2019.
Leadership and management
I was appointed Clinical Director for my department for a duration of 3 years – stepping down in 2019. As Clinical Director, I effectively led my team in developing quality improvement projects which resulted in positive outcomes for patients. I have completed an NHS formal leadership and management course through the Cambridge University Health Partners programme.
As ADHD lead Clinician, I have led in developing several quality improvement projects including winning highly commended status in the UK National Institute for Health and Care Excellence (NICE) shared learning awards in 2015 and in the same year, my ADHD research poster was selected as one of the top 6 winning research posters out of 400 at the ADHD World Federation conference in Glasgow.
As part of my interest in diversity and Inclusion, I am part of my Organisation's Black and Minority, Ethnic (BAME) network and have now taken on the role of Inclusion Ambassador.
I have been elected as Co-Chair of the BAME Eastern Region British Medical Association (BMA) Network and a member of the Royal College of Paediatrics & Child Health (RCPCH) Equality, Diversity & Inclusion (EDI) council.
I am Co- founder and Director of School Doctor, an innovative Social Enterprise that facilitates and promotes early identification and intervention of developmental and mental health disorders in children and young people.
Mentoring and Coaching
I have training and experience in mentoring and coaching and am currently undertaking an accredited Diploma in Coaching and Mentoring. I am an accredited and certified level 8 Coach.
Personal life
I am a married mum of 2 young adults, constantly juggling personal life with work and study. I am passionate about ensuring a good work/life balance and thus endeavour to engage in activities that help me wind down such as gardening, hiking, and boxing. My personal faith is integral to anything I undertake, frequently and consistently depending on activities such as prayer, meditation and reflection to re-charge and focus. I also facilitate a face-book health and fitness forum for over 400 members for women 40 years plus.
Why mentoring?
Mentoring can uncover individual potential by identifying obstacles to success and in doing so facilitate excellent and consistent performance in the workplace.
Contact Us Now