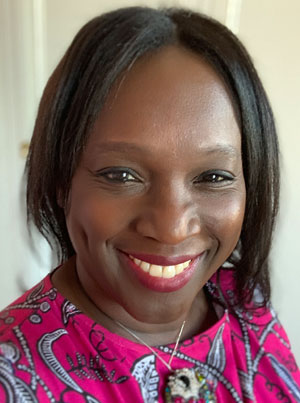 Mrs Samantha Prosser (Chief Operations Officer, Trustee)
Business Consultant (Trustee Secretary, One2One Mentoring Network)
Samantha Prosser is currently a Business Consultant, providing business analysis, consulting services and management advice to small businesses. She studied Accounting with Law and Business Studies (BA Hons) at Middlesex University.
Samantha has extensive experience and specialised in Business Management, Finance and HR. Samantha has previously worked for a London-based corporate consultancy and also for leading media and entertainment companies including Carlton TV, Thames TV, Pearsons and HarperCollins.
She is passionate about mentoring and coaching and brings to the Initiative, her effective interpersonal skills and as a culture champion, the need for an understanding of a strong workplace culture. She is an Industry Mentor for the BA Business Management (Entrepreneurship) Pathway at the University of Westminster. This involves discussing ideas and helping the undergraduates understand business expectation. Samantha is proud to be hugely involved in UK fundraising events as an alumna of Wesley Girls' High School, Ghana. She also has extensive experience of working on international projects including being on the board of a tourism and real estate business in Ghana. She has been a good sounding board in the business planning and decision-making at various stages. She is particularly interested in developing tourism in Ghana and is a supporter of international engagement for mutual benefit.
She lives in Surrey with her husband and 2 sons. Her interests include politics, writing, public speaking and singing with her local choir.
Performance
Identifying and overcoming personal obstacles can uncover potential and maximise performance in the workplace
Contact Us Now