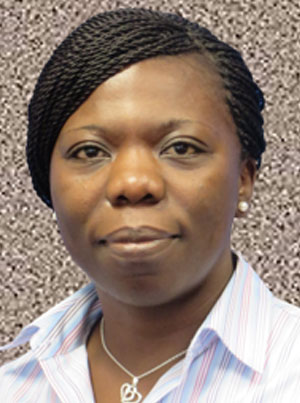 Ms Afua Okyere, Assistant Head Teacher
Assistant Head Teacher (Parent Heritage Academy Lead link,One2One Mentoring Network)
I gained a degree in Biological Sciences at University of Cape Coast in Ghana my birth country, and then went on to study for a Post Graduate Certificate in Education at University of Reading, UK. Following that, I began my teaching career at a very large primary school in Berkshire.
Since then, I have worked with children ranging from three to twelve years from many different countries, cultures and backgrounds. Over the years, I have enjoyed a variety of roles including those of Computing Department Lead, After School Care Lead, Head of Year 3 & 4 and Assistant Head Teacher. Aside from these roles, I have pioneered and supported in a lot of whole school visions. During these years, apart from undertaking professional development courses, I have worked with and mentored a good number of trainee teachers from Brunel and Reading Universities. In 2014, I was awarded a mentor accreditation from Reading University and in that same year, I had the fabulous opportunity to be on the interviewing panel selecting PGCE students for Brunel University.
This breadth of experience has led me to work with a lot of families in diverse situations, supporting both parents and children.
Performance
Identifying and overcoming personal obstacles can uncover potential and maximise performance in the workplace
Contact Us Now