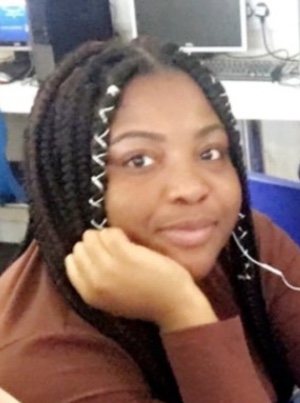 Tambu-Inyang (Tammie) Takon, Sixth Former
Youth Ambassador Lead Link, One2One Mentoring Network
I am currently in my final year of sixth form, where I study English Literature, History, French and German. My passion for advocacy and creating awareness of empowerment has always been apparent to me. I am hoping to study Law with French and a year abroad, or Law and International Legal studies at University, in 2021.
I facilitated conversations about equality and diversity in my school, which led to being appointed as the first Equality and Diversity Prefect at my school. I have worked with my teachers to set up an equality and diversity group made up of other students from my sixth form with the aim of helping to enrich, develop and diversify the educational curriculum and environment across my school . Another aim of the group is help accommodate and prioritise needs of students from African/ African-Caribbean and other minority ethnic backgrounds, ensuring also that their voices are heard.
What we are passionate about
Enabling a pathway of success to promote self-improvement, self-fulfilment, and empowerment in people of African and African-Caribbean origin including other minority ethnic groups.
Contact Us Now