Mentoring Hour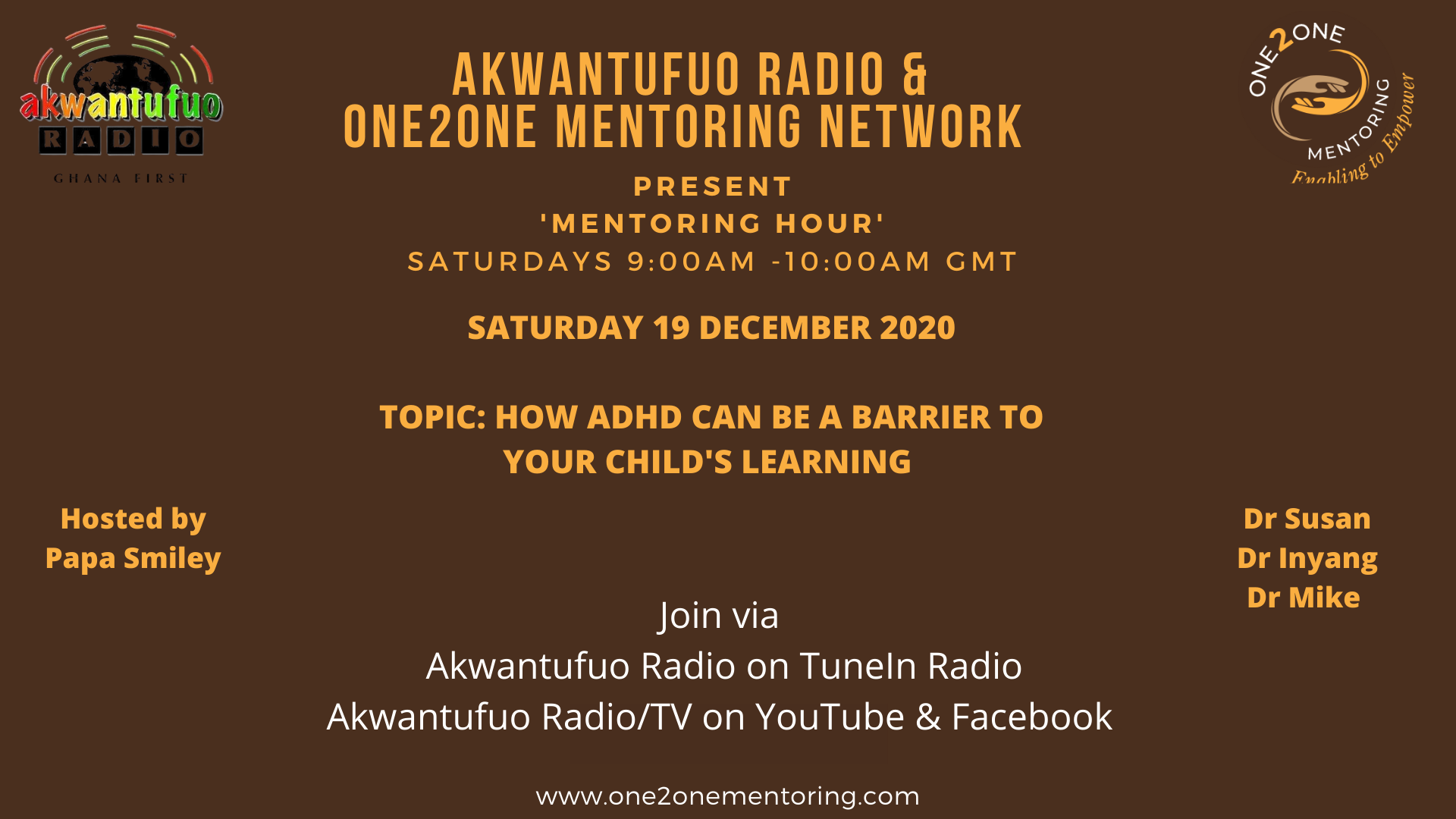 Mentoring Hour
96
96 people viewed this event.
Radio show on Akwantufo Radio with One2One Mentoring Network. (No registration required)
Following on from the success of the previous topic on Autism, we will be discussing how ADHD can be a barrier to your child's learning.
Featuring Dr Susan Ozer, Dr Inyang Takon and Dr Mike Ogundele, who are all experts in this field and will bring a wealth of knowledge to the discussion.
Listen via
App – Akwantufo Radio
YouTube – Akwantufo TV
Facebook – Akwantufo Radio UK