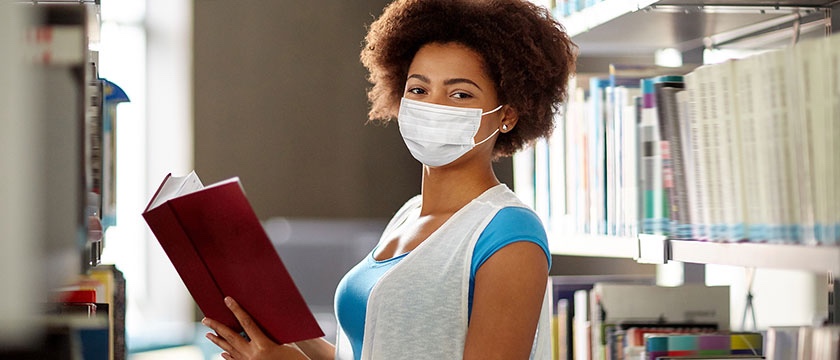 My Journey to Med School: A Graduate's Perspective – Hazel Owusu-Yianoma
I woke up this morning feeling grateful. Grateful for the sun, grateful for life and grateful for the chance to study. Medicine is a lot of things, but it most certainly isn't dull. I've just started second year, and saying that out loud brings so many emotions and memories flooding into my mind that I have to pause and smile. Like I said – grateful.
Exactly two years ago I was a final year student, undertaking BSc Medical Biochemistry and I was stressed. I was planning my final year project, worrying about my pending Graduate Medical School Admissions Test (GAMSAT) results and redrafting my personal statement for what felt like the 29th time. I had spent the previous summer travelling, studying, and sitting exams as well as shadowing an inspiring maxillofacial surgeon. This was my third try. My third attempt. I could do it this time.
My story actually began long before that. So let's go back to the start. As I've grown, I've realised just how easy it is to forget the journey when you feel that you've arrived at a long awaited destination. This helps no one.
It doesn't help you because on the tough days, you need something to spur you on. On the easy days you need to remember that it didn't come easy and so you should be appreciative. It most certainly doesn't help those around you, because you don't get to share the gems you've found along the way. Well, that's my opinion anyway.
When people ask me, "So, when did you know you wanted to be a doctor?", I am often inclined to respond with a noncommittal, "Oh, probably in Year 10, sometime". This is because there were many times that the thought of training in the medical profession entered my mind, but I didn't have any massively defining moment until Year 12. I remember sitting mesmerised in an oncologist's office as she explained to an older couple that the patient's cancer had returned. When the patient's husband asked what could be done, the doctor explained that she couldn't promise any outcomes, but she could promise to do her best to look after the patient and support them both, as she had done all this time. The couple spoke to me in the canteen during lunch time and let me see the oncologist through their lens. They praised her care of them, her compassion and her commitment to not only the patient's health, but her life. In that moment I knew that I wanted to bring that sense of hope to someone, even in their darkest moment. Since then, I've studied with this in mind, prioritising my education.
GCSE
I was at the top of my class and knew I could do anything. I was confident, bright and go-getting. My teachers knew me, they had done for years. They pushed me to do my best and delighted in seeing me succeed. I never worried about school. I ended the year with eight A* grades and two A's.
AS Level
New school, new teachers, and what felt like new languages being spoken in the classroom. Sixth form was a jump, a jump I didn't know I had signed up for. I ended Year 12 with AABB – this was confidence knock number one. I had never before seen a B grade on such an important sheet of paper, with my name next to it. I thought my plans for the future had collapsed at that very moment. It was my mentor who guided me through this time and lifted my faith.
A-Level
Same school, different teachers, and a whole lot of determination.
I had been predicted A*AA, and I was aiming for higher. I sat my UKCAT (now UCAT) in the summer and began pumping away at my personal statement, ready for that early Oxbridge and Medicine submission. After a whole ordeal (which would take half of this blog post to explain) and months of avoiding my peers' questions, I got an interview. My mentor coached me through and I remember walking out of the interview room grinning. It had gone well. I knew I was in. Sure enough, a couple of months later I received an email confirming my conditional offer to my desired medical school for 2016 entry. I was so elated and excited that my dad told me to sit down because my heart rate had soared and I wasn't even breathing clearly by this point.
That was the boost I needed, I studied hard and smart to make sure that I would be ready come exam season. Granted they were difficult papers, but nothing was more difficult than seeing the first three letters of the alphabet alongside my subjects on results day through a blur of hot, thick tears. ABC, I didn't even think they were mine. I didn't understand. They couldn't be mine.
University
I got into university through clearing. I didn't even have an insurance university place – so sure had I been that any reason for missing out on a place at medical school would be due to lack of an interview, rather than the lack of the required grades. Through clearing, I had applied to universities which offered a chance to transfer to medicine after completing the first year. Finishing first year with a first class made me eligible to apply for the transfer. I got an interview! I prepared for my very first multiple mini interview (MMI) and embraced the fresh start each station provided. Gutted, I told my family that I had not been selected for the transfer after my MMI. It was August 2017.
At this stage I had to ask myself a few questions. Was medicine something that I really wanted to do? Was I willing to push through the next two years studying a course that made my head spin, and not in a good way? I came to the conclusion that being a doctor was all I wanted to do and if it meant that I had to study an alternate subject for two years, I would give it my all.
I dove head first into university life, getting heavily involved in our award-winning gospel choir, organising and planning events at church and developing my relationships with friends. When I finished second year with an upper second class I was worried. My confidence was low after receiving multiple rejections within the space of two years.
Throughout my third and final year, there were many challenges both academically and emotionally. It was a trying year, a year that forced me to place my priorities in order. For me, that meant limiting my social events and taking less responsibility in roles I had previously held. I wanted to go to medical school. I made sure that I had the volunteering hours required, the necessary experience and the advice lent by various sources.
Before I received any interview invitations I started to prepare. This helped me to see myself where I wanted to be, at a medical school interview. With the busy schedule of third year, premeditated interview prep meant that whenever, if ever, I was called for an interview I would be ready.
I was ready. I told only a handful of people about the interview – people whom I knew would pray for me to have peace, to be bold and to walk out smiling. That was January 2019.
Medical School
It's now September 2020. That's my story. I'm here now and I love to look back. I love to see where I've been, it excites me for where I'm going.
A mentoring relationship is invaluable, mine certainly was. Whether I was writing my personal statement, preparing for exams or about to enter an interview room, she was there. I knew I had a cheerleader, someone to guide me and a role model.
We're still in contact and will be for years to come. Without mentoring, guidance and encouragement I would have struggled (even more!). I'd never had a mentor before her, someone who pushed me to be my best and give my best.
A mentor allows you to grow by making decisions for yourself, thinking through solutions and bettering your outcomes. Through her skill and patience, I learned how to draw the best out of myself and am learning to do so with others too.
If you have a dream, a goal or an aspiration, have some determination. Whether you're looking to be a fashion designer, a solicitor or a doctor like me – you'll come across challenges. Even when it's hard, hang on. It was years between my initial hope to study medicine and me actually sitting in a theatre brimming with medical students, all listening to the welcome lecture during our first week of medical school. With faith, support and resolve you can reach your goals too.
I don't want to forget the journey, my journey. It's shaped me in ways so numerous that trying to list them would exhaust the both of us. For one thing, it's given me hope. Hope that my goals are achievable, even when they're high. If I picture myself getting there, I can.