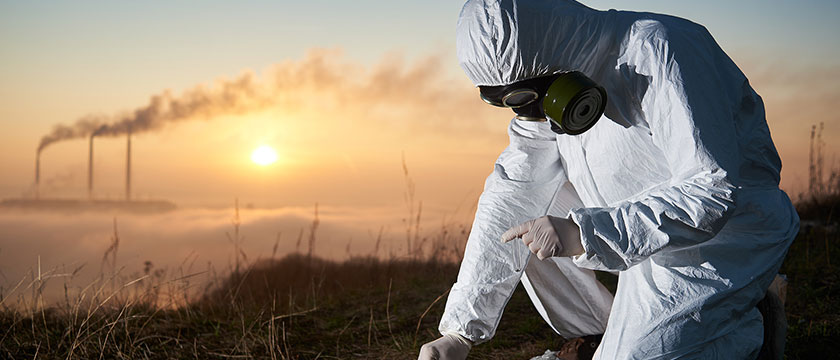 Thinking About A Career In Environmental Science? – by Philip Kyeremanteng
I became an environmental scientist because I wanted a profession that would care for the only (known) planet on which humans can live and on which we grow the food needed for our survival. Environmental scientists help the public to make informed decisions about the use of finite natural resources. They conduct research, produce reports, write articles, lecture, issue press releases, influence government policies, and campaign. Being a broad industry, the daily routine depends on the area of specialisation. Some examples are ecotoxicology, zoology, hydrology, geotechnics, geoscience, ecology, waste, environmental chemistry, climate and atmospheric science, hydrogeology, conservationism, agroecology and environmental engineering.
Understanding the issues involved in environmental science— such as degradation, conservation, recycling, pollution, contamination, hazards and replenishment—is central to finding work in the environmental management industry. An academic background is essential. Many entry-level positions are highly competitive and may require a rigorous set of interviews and exams. Entry-level employees use many skills, including interviewing and writing, organising events, raising funds and scientific testing in a laboratory environment. Continuing professional development is important, as the work deals with a physical, changing system.
Pressures of Work and Burnout
New environmentalists require training as they learn the specific concerns of their companies, acquire contacts needed to get accurate information quickly, and assist in the on-going educational process. Specialisation happens right away; your company's concerns become yours immediately. The burnout rate is about 35 percent, which is quite high, perhaps due to unfulfilled expectations for immediate change in environmental attitudes of important stakeholders.
There are good opportunities to earn well as an environmental scientist but as salaries go up, so do the responsibilities. Many oversee projects, organise conferences on specific topics, using contacts within the industry to bring together notable speakers and players. Some earn the title of principal consultant, senior/lead environmentalist or lead auditor after five to seven years.
Beyond this period, most remaining environmental scientists would have attained the title of head of department, group manager or its equivalent in small companies or moved on to other industries, most often the private sector. Approximately 15 percent become freelance consultants to other industries, advising them on ways to improve their environmental performance. Many environmental scientists start and run their own businesses. With all these options, are you unsure in which direction to take your career? Then maybe mentoring is for you.